Captain Suite
A seaside balcony on the third floor overlooking the beautiful blue waters of the Caribbean? That sure sounds like a captain's suite to us.
Located in Puerto Morelos, a small spirited town on the coast of the Caribbean, the Captain Suite is perfect for any group of family or friends looking to enjoy endless seaside attractions, a rich history of culture or a day of relaxtion under the sun.
This suite has three bedrooms and three baths making it roomy enough for your entire family or all of your friends. With lavish marble floors and a spacious dining/living area, this suite makes for a perfect spot to spend vacation.
Although, there's hearty locally owned dining options nearby, this suite does offer a fully equipped kitchen with everything you need to whip up a perfect meal.
Speaking of those locally owned restaurants, make sure you find time to visit town center square where spirited shops and those special cultured restaurants are located.
Though we're located a block from the water, find yourself on the balcony of the Captain Suite and you'll have a panoramic view of the sea. While this suite is identical to our Sundeck Suite, the size of the balcony is a bit smaller, but still offers plenty of room to soak up the sweet sunshine that Puerto Morelos has for over 300 days of the year.
Being recently renovated, each room holds it's own air conditioning unit with a remote control. After a long day beneath the sun, kick back in bed without even having to get up to adjust the air flow within your room.
If you'd rather enjoy the sea breeze, open the windows! Let the sound of the waves and smell of the sea flow throughout your room.
The master bedroom and second bedroom both hold king sized beds while the third bedroom has a queen. Two fold up canvas cots are also available to make even more room for your loved ones.
Inside the master bath, you'll discover a beautiful jetted tub that's perfect for soaking up in after a day of sight seeing.
Feeling lazy? Make use of the free WiFi that's offered or the TV in the living area that comes with Roku. Even though you'll be right on the Caribbean coast, we're sure that someone in your family will want to snuggle up and watch a movie or their favorite TV show after a long day under the sun.
Staying in the Captain Suite might make you feel like the captain at sea while also being exposed to the beauty of the Mexican culture. Soak up the sun seaside or go on a diving adventure in the beautiful blue waters.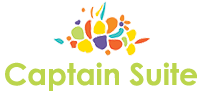 English Speaking Staff
Full Kitchen
Heating & Air Conditioning
Jacuzzi Bath
Beach Front Area
Spanish Speaking Staff
TV, Flat Screen
High Speed Wireless Internet
Golf Courses
Farmer Market
300+ Days of Sunshine
Botanical Gardens
Name: Captain Suite
Status: Active
Rating:
Type: Condo
Country: Mexico
State: Quintana Roo
Destination: Cancun
Location: Puerto Morelos
Complex: Caribe Suites
Setting: Beach Front Area
View: Partial Beach View
Internet: Yes
Floors: 4
Entrance Floor: 3
Bedrooms: 3
Beds: KKQ
Bunks: No
Baths: 2½
Normal Occupancy: 4
Sleeps: 8
Max Occupancy: 9
Parking: 1
Pets: None
Daily Rates: $52-$125
Weekly Rates: $346-$831
Checkin: 05:00 pm or later
Checkout: 11:00 am or earlier
Website: CaribeSuites.com
BED CODE: K=King, Q=Queen, F=Full, T=Twin, C=Futon Couch, M=Mattress, A=Air Mattress, L=Sleeper, S=Sofa, U=Trundle Bed, D=Day Bed